Welcome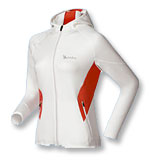 Welcome to Odlo Bernard Charvin, your Odlo brand specialist in Courchevel 1850, at the very heart of Three Valleys, one of the finest ski areas in the world!
Discover the technical underwear and specific clothing made by Odlo. Thanks to the innovative processes used in their manufacture, they protect you from the cold while allowing your skin to breathe!
About the Odlo brand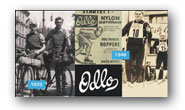 The ODLO brand was created in 1946 by the Cross-country Skiing Champion of the canton of Oslo in 1933, Odd Roar Lofterød Senior, who ran the company until 1979. His lifelong motto was "Always one step ahead!", both in sport and in life.